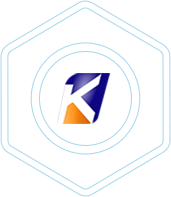 Our History
M. Karagiorgis & Sons Ltd was founded by

Takis Karagiorgis (1944-2018).
From his early adulthood he understood that tires was the job for him. Starting from a small tireshop at his town he managed to get to the top by making his company as the leading and more dynamic within the tire importing at Cyprus.
The management of M. Karagiorgis & Sons Ltd is proudly operating the company because of Mr. Takis Karagiorgis, and are in place in an effort to fulfil his vision for setting up and operating the leading company of its sector. The family and management of the company owns the greatest to this person not only for what Mr. Takis Karagiorgis have worked for, but mostly for the love that he gave to his family and business.
To all us in M. Karagiorgis & Sons Ltd, Takis Karagiorgis was a truly inspiring father & entrepreneur.
1960
Mr.Takis Karagiorgis opens a tyreshop.
1968
Start of the exclusive distribution of Avon Tires.
1978
Our tire retreading facility start operation
1999
Start of the exclusive distribution of Westlake tyres of ZC rubber
2000
National francesee of Bandag
2003
Start of exclusive distribution of Kumho Tire
2005
Start of exclusive distribution of Pirelli tires
2006
Start of the exclusive distribution of Hunter engineering
2010
Start of the exclusive distribution of Petronas
2017
Start of the exclusive distribution of Pirelli, Formula, Anteo & Tegrys tires with Prometeon Tire Group