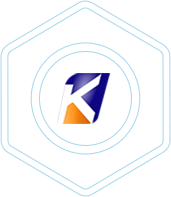 Lubricants
As the official distributor of Petronas Lubricants at Cyprus, we provide our customers with the highest quality lubricant products and solutions. Our team of lubricant Specialists is experts at recommending the right lubricant products to reduce costly breakdowns improve fuel efficiency, reduce total cost of ownership, while achieving productivity goals.
Petronas lubricants (PLI) has been a long-standing partner with M. Karagiorgis & Sons ltd for many years. Our partnership provides us with highly engineered products that meet and exceed industry standards.
Petronas is a global leader in lubricant product development and technical support. Petronas Lubricants International manufactures and markets a full range of high-quality automotive and industrial lubricants products in over 80 markets globally and has offices in 23 countries.
PLI works in tandem with Mercedes-AMG engineers to co-design the V6 hybrid Formula One engine and develops fuels, lubricants and functional fluids that power the Silver Arrows. PLI successfully developed in cooperation with IVECO, heavy duty engine oil used by the winning PETRONAS Team De Rooy IVECO.
Extensive Line of Specialty Products
To complement our wide-ranging Petronas branded offer, we have available an extensive line of specialty lubricant products to fit every need.