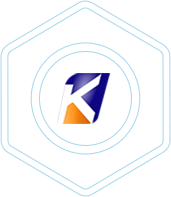 Tires
M. Karagiorgis & Sons ltd is the official importer of major brands within the tires market such as Pirelli, Kumho, Westlake, Formula, Anteo and Tegrys.
At M. Karagiorgis & Sons ltd we have all the products and services that are needed to cover every single request and wish of each end-user.
We are regarded as the leading tire distributor at Cyprus with high inventory levels and value added services towards our customers. We supply tire & car professionals throughout Cyprus with a three times a day, same or next day delivery of tires.
We carry passenger car tires from 12" to ultra-high performance SUV tires. Our product lines further include light truck, truck and bus tires, OTR, agriculture tires as well as industrial tires. Tire related items such as steel and alloy rims and wheels, inner tubes, flaps and o-rings are also part of our product offering.  All of these tires are marketed on an exclusive agreement with our suppliers  for the Cypriot market.
An extensive range of services, ranging from 12hour stock access, 24hour road assistance, technical and commercial training, customized marketing programs are just a part of our commitment to support our customers be competitive and successful.