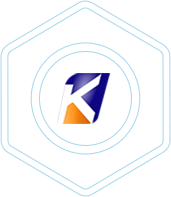 Tire Retreading
Similar performance to new tires, at 30% lower cost. With no compromise on safety. That's what Bandag retread stands for.
Our retreads are the result of Bridgestone and Bandag's combined know-how in compound and tread design development which has been continually refined over more than 30 years of retreading experience. The consistent quality and safety of Bandag retread is the result of each dealer's expert use of the Bandag System, a combination of:
Bandag tread products
Bandag equipment
Bandag retreading process
Bandag is the Retread Brand of Bridgestone, your guarantee of maximum quality, performance and efficiency.
Why tire retread?
As the world's most trusted supplier of premium tire retreads and retreading systems, Bandag combines over 60 years of industry expertise with an uncompromising dedication to safety and reliability.
Think environment
For 60-years, Bandag's advanced retreading solution has been helping customers save money by going green and go for sustainability.
Quality product
Our diverse product range delivers mileage and performance comparable to that of new premium tires at a fraction of the cost, reducing your total tire cost per km. And since Bandag retreads result in less raw materials and carbon emissions, they help you reduce your environmental footprint.
Go Bandag….Go green